Bothub is an open platform for predicting, training and sharing NLP (Natural Language Processing) datasets in multiple languages. It is a dataset hosting platform for NLP, which allows you to build, improve, train and translate datasets.

There are some features on the Bothub: Summary, Training, Test, Translate, Translation status, Integration, Settings.
Summary: You can see all intents and labels used by your bot.

Training: Here you can add the sentences relating them with the expected intent. To read more about it click HERE.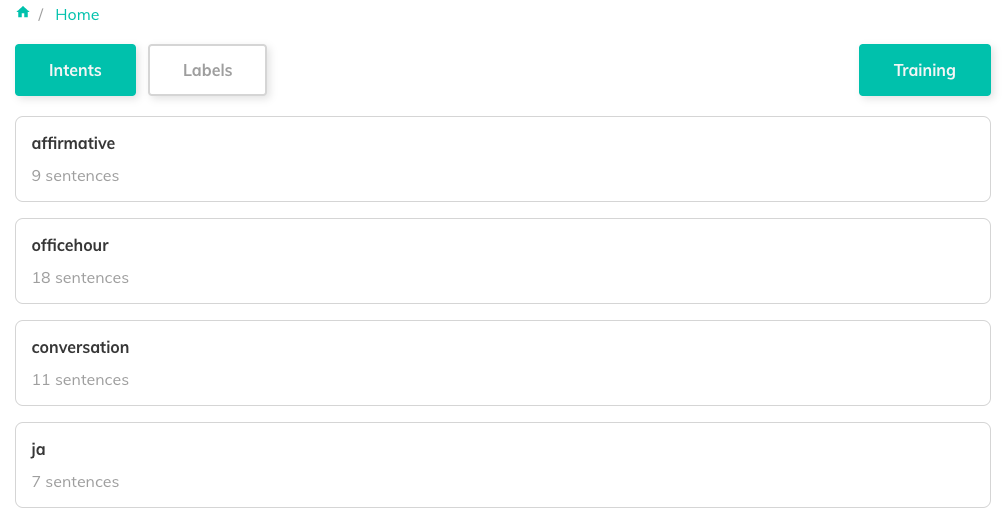 Test: You can test your bot, see if you have enough data, evaluate the bot's performance. To read more about the Testing Process click HERE.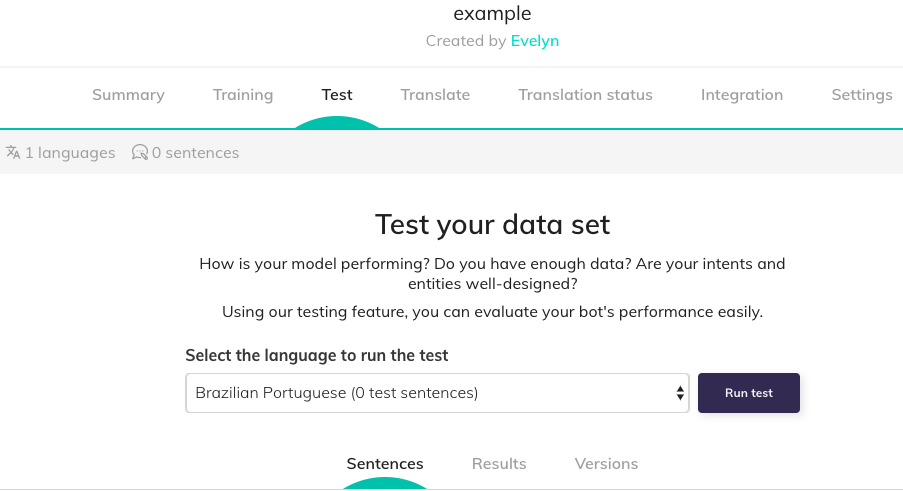 Translate: You can translate your bot into a lot of languages. To read more about Translating Process click HERE.

Translation Status: Here you can see how is your translation going on.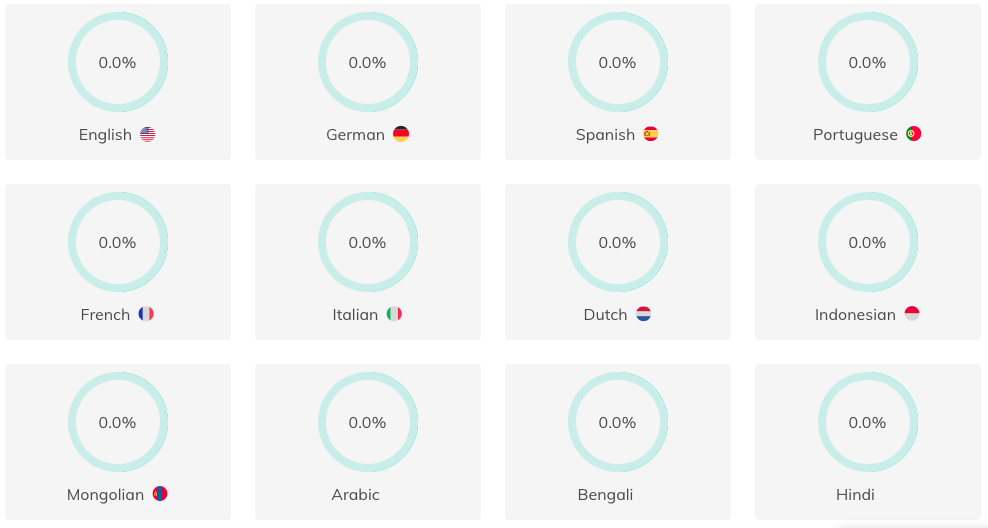 Integration: Bothub can be integrated with other platforms, so here you can take the URL and everything that you need to do this integration.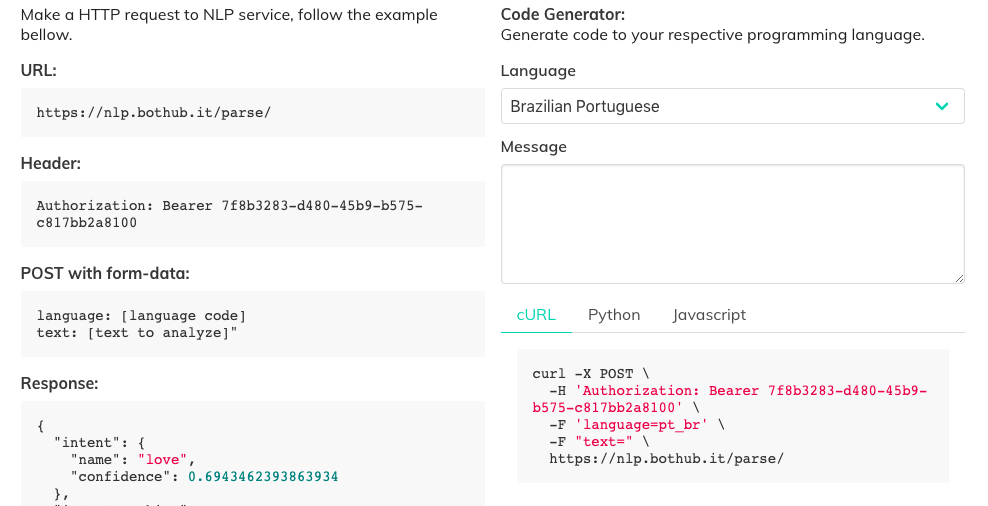 Settings: You can edit the bot's name, language, algorithm used, category, etc.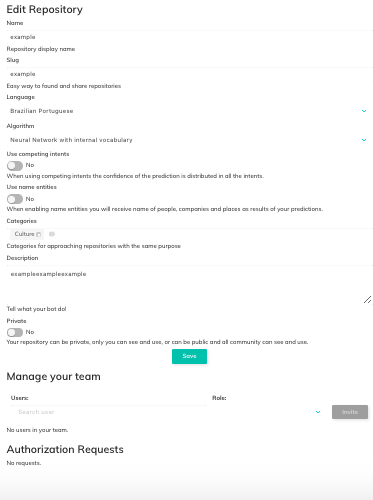 Into the settings there is an important section called Manage your team, here you can add users to build the bot with you and you can define their roles.

User: A user is allowed to visualize the bot.
Contributor: A contributor can visualize the bot and make contributions like training the bot, add sentences with associated intentions.
Admin: Beyond the contributor's attributions, the admin can manage the team.