Updated by Matheus Enrique Alves
Definition
Contact fields are variables created on the platform where we save values ​​about the people with whom we interact. The values ​​added in these fields will be saved along with other contact information, such as your URN and Date of creation.
Regardless of the flow your contact is in, you can access your fields using the variable @fields.field_name or @contact.fields.field_name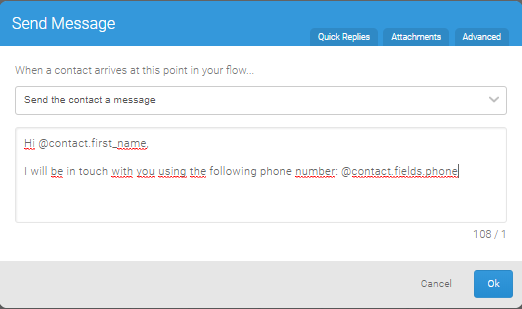 How to create a field?
To create a contact field, just go to the contacts page, clicking on contacts in the top menu, and after that click on the Manage Fields button, just below the search.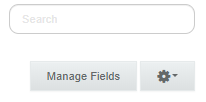 You will be redirected to the contact field management page, where you will find: All existing fields, their writing as a variable and the type of value that is accepted and how many times it has been used. To create a new field, just click on create field.

Then just:
Choose the label for your contact field by filling in the Label field;
The type of value the field can save, in the Field Type selection. The accepted value types are: Text, Number, Date & Time, State, District and Ward;
Whether or not you want this field to appear in the preview of the contact page, by selecting the Featured field check box.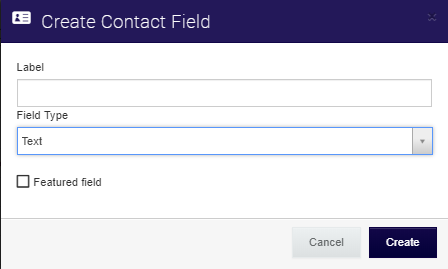 If you want to edit any information, just click on the existing contact field, so the edit pop-up will open again.