Opening tickets with Ilhasoft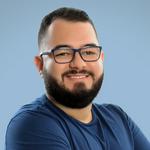 Updated by Daniel Duarte
Ilhasoft is always working to provide you useful and comprehensive content, so you can learn and discover. Along with that, we also have a full fledged support team available to help you whenever you need it.
In this article, we will explain how you can open a ticket, which is the main way to get in touch with our Customer Service Team.
Ways to open a ticket
You can open a ticket via two systems:
you can send an email to our support team support@ilhasoft.com.br, and it'll be automatically imported into our ticketing platform.
you can use our ticketing platform <support.ilhasoft.com.br>, which is an easier way to have all your ticket history on a single page. No hassle, nor searching your email's inbox to look into tickets.
Using our ticketing platform
As mentioned above, our system can be reached through support.ilhasoft.com.br, a dedicated platform to receive requests and assign them a number and an agent.
Signing in
Here's an overview of the login page: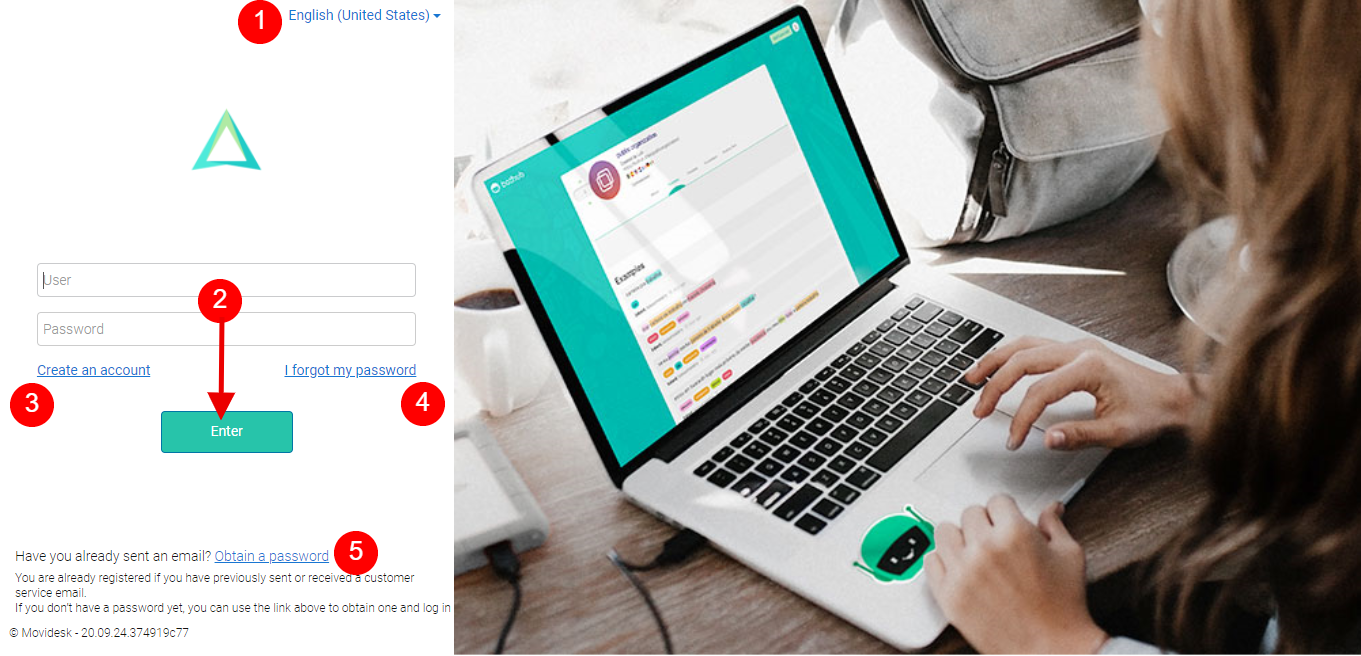 Here you can choose the interface language between English, Spanish or Portuguese.
The user and password can be entered in here, and clicking on the "Enter" button.
You can quickly create a new account in here.
If you sent any email to support@ilhasoft.com.br since October of 2019, please jump to step 5
Here you can reset your password if you have forgotten it.
If you sent any email to support@ilhasoft.com.br since October of 2019, you already have an account. Click this option and generate a brand new password to access the system.
Using the home page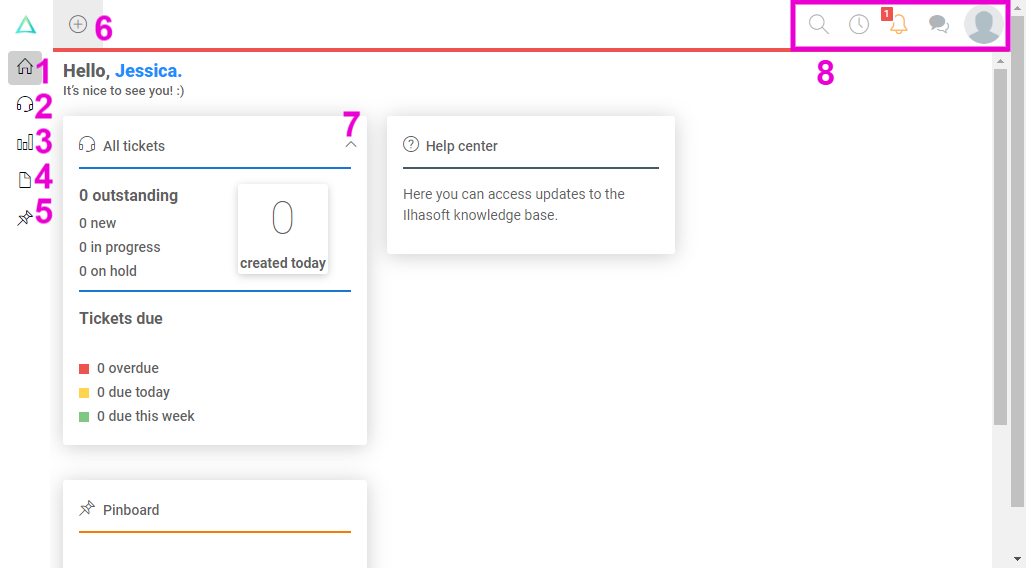 This is the button for the homepage
Click here to see the ticket list
In this icon you can see statistics for your tickets
This option provides you some reports
Here are the pinned messages
In here you can open a new ticket
Here you can see a brief listing of your current tickets
The icons inside the pink rectangle leads respectively to:

to search
navigation history
notifications
chat and
avatar, where you can click to edit your profile or logoff.
Opening a ticket
By clicking the (+) button, you can access the interface for creating a ticket: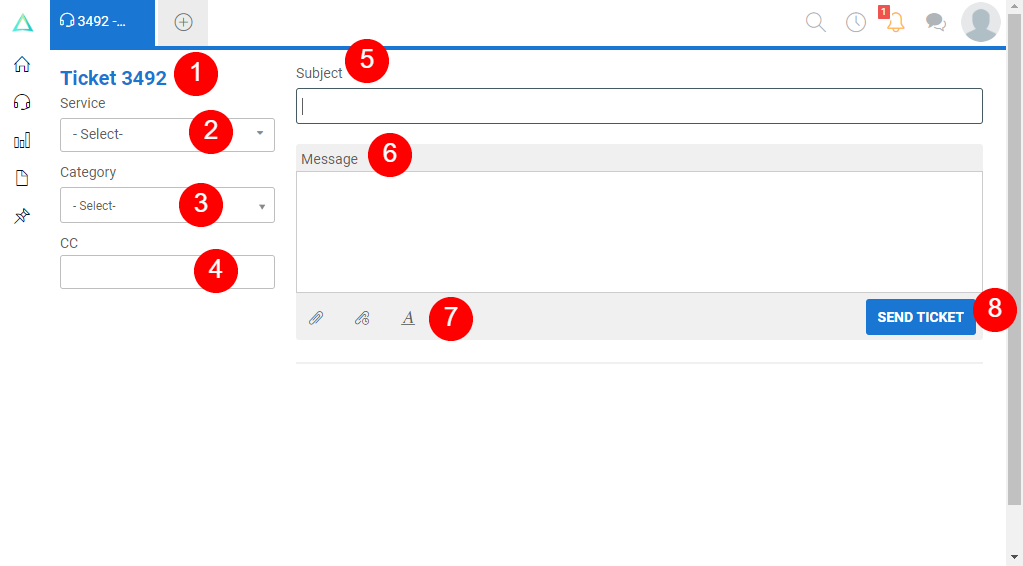 You'll notice that a preview of the ticket number will be shown in here, however the ticket is not saved yet
In here, you can select the team you are going to direct your query
This menu shows some services option. Is not mandatory, though.
Just like an email interface, you can CC someone's email in order to send a copy to the ticket updates to another person
Here, you select your ticket subject.
This field must contain a description of your ticket, with as much details as you can
This bar shows some formatting options, as font color and size, but also attachment options.
Finally, you create in "Send ticket" and your ticket will be created