Updated by raul.oliveira@ilhasoft.com.br
BotHub is a free platform, so everybody can join the community just by creating an account.
To create your account, follow the steps below:
Click in "sign up" in the initial page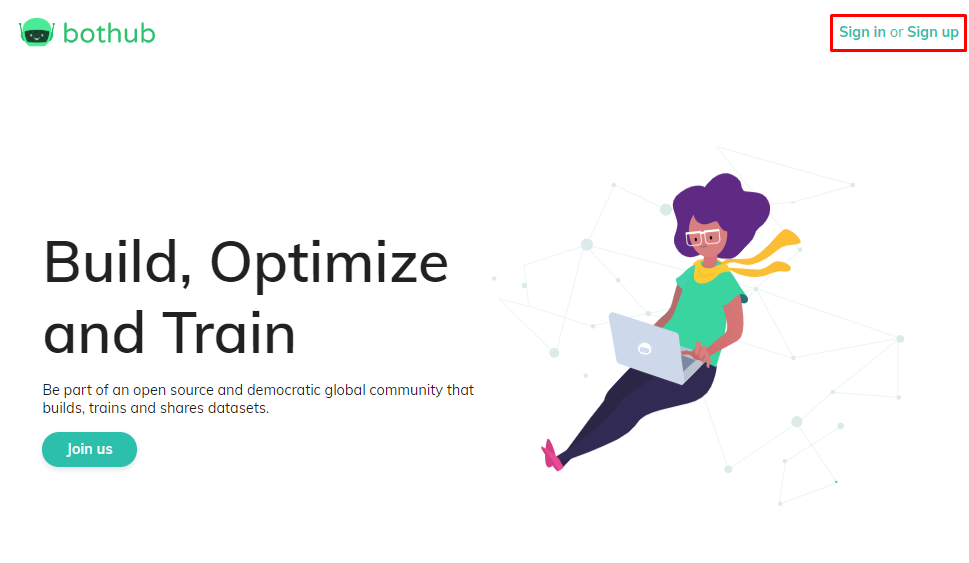 Enter a valid email address, name, nickname and password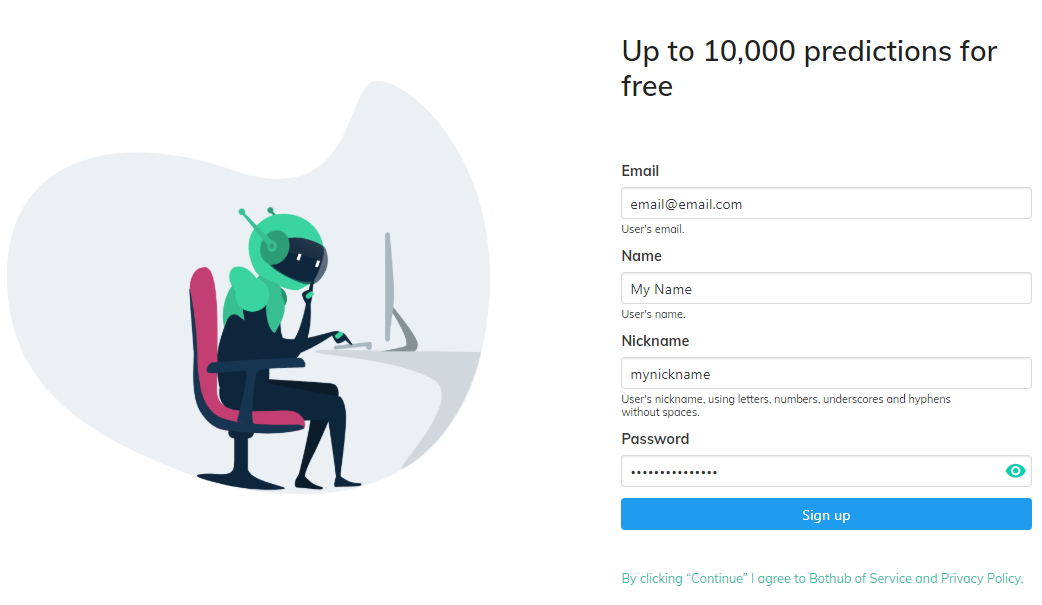 After creating the account, log in the platform and you will be redirected to the main page.
Now you are a member of our community and can start building your own intelligences. Welcome and be free to explore all BotHub's features!