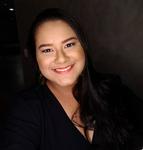 Updated by Kayalla Barreto
Ilhasoft provides an intuitive inteligent chatbots creator platform. Using this, you can create all the interaction between robot and users and define which channel your users will use to comunicate.
First Steps
In your first visit to the platform, you will see a screen like this:
here we have a button to login (1), other to create an account (2). 
If you doesn't have an account, put your email address in (2) and click on "create account". You will be redirected to this page:
Here, you just need to fill this information:
Your first name;
Your last name;
Confirm your e-mail;
Password.
After this, click on continue (5) and you will be redirected to this:
Here you can create your first Organization (the chatbot development environment), and you just need to fill those two information:
Organization: The name of your organization; 
Timezone: Your timezone
To finish, just click on:
Save: and your organization is ready.
Menus
When you logged in, you will see this screen:
Here we have a quick explanation about the menus:
Here is the main organization menu, where you will choose all the general settings;
Messages menu: here you can see and manage all the messages and conversations;
Contacts menu: here you can see and manage all the contacts, groups and contact's fields;
Flows menu: here you will create your chatbot, using the flows schema;
Campaigns menu: here you can configurate campaigns and make active conversations;
Triggers menu: here you can see and manage all triggers from your organization;
Logout, here you can exit from your account.